By analyzing your employees portal usage, you will be able to make effective Data-driven decisions for your organizations growth. One of the compelling advantages of using CircleHD Video platform is that it provides users rich statistics and analytics around employees' usage of Video Portal.
Dashboard
Clear understanding on how employees use videos helps you to improve communications and organization's overall culture, make informed decisions about your organization's future strategies, and motivates the employees who have boosted your company's performance.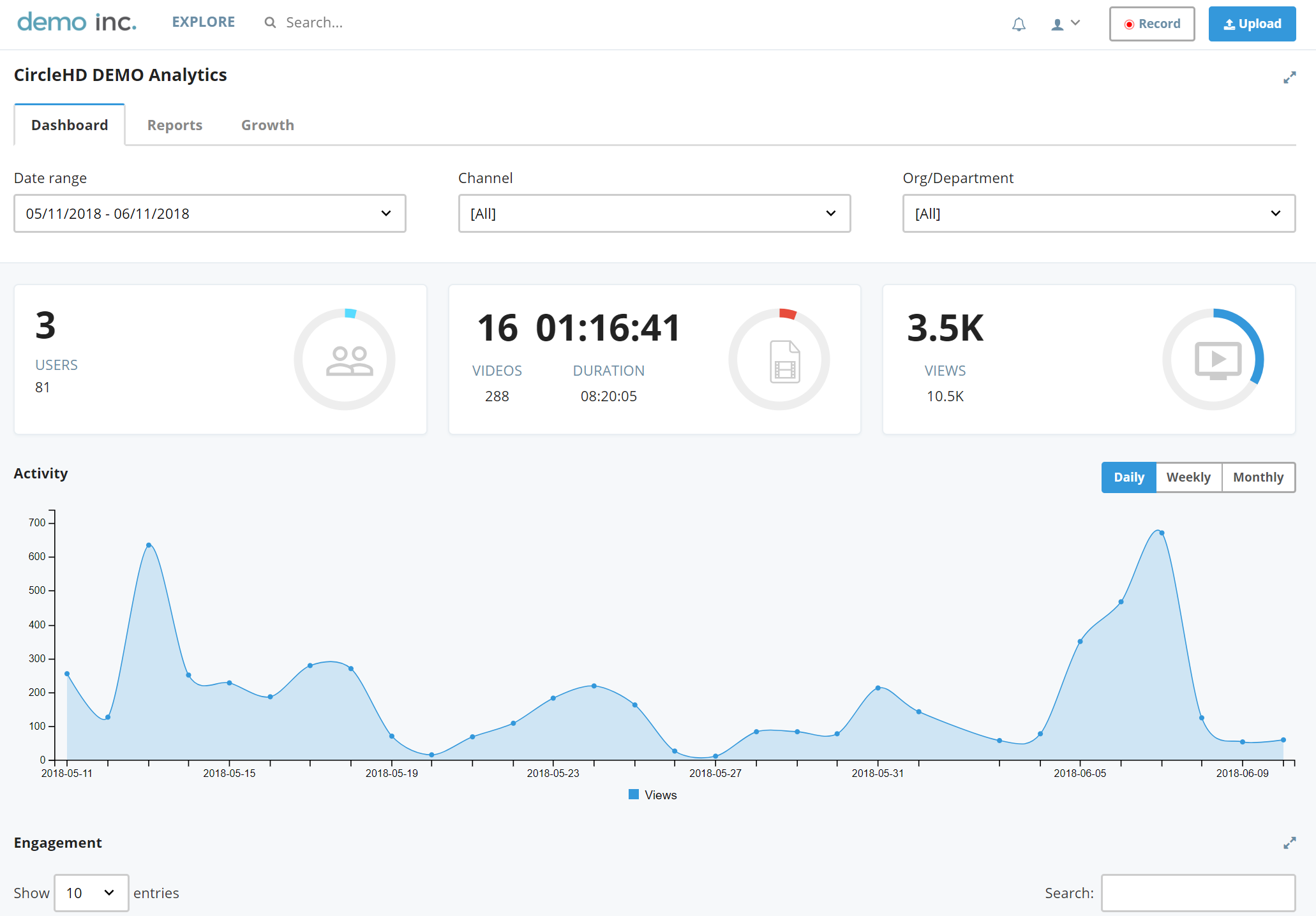 Growth
Executives can view patterns by viewing growth report that provides valuable timeline information around organization's usage on Portal.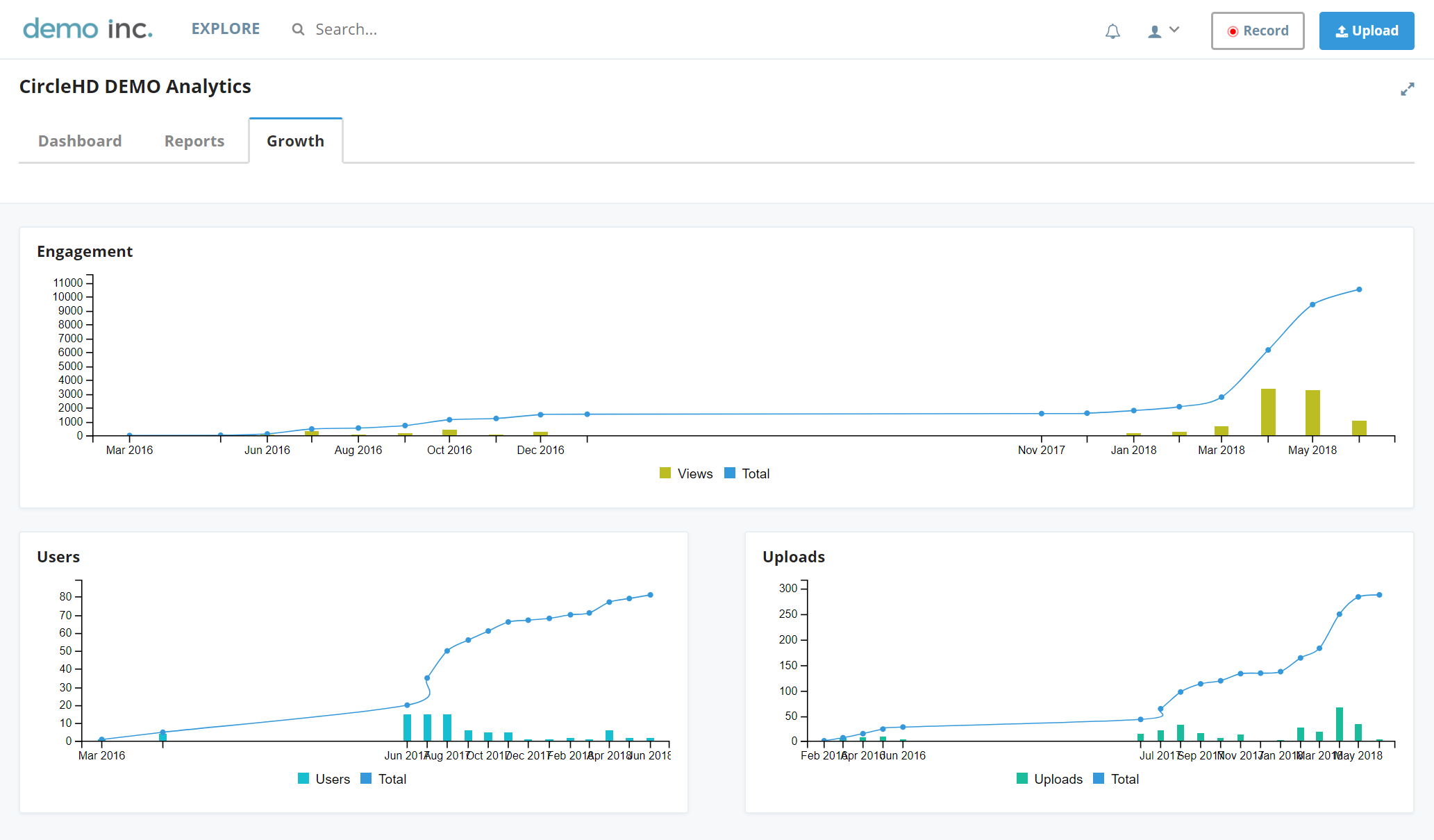 CircleHD platform enables Managers and Executives to make calculated decisions for continuous improvement of their organization. Analytics access can be secured to the top management or executives as needed. To view CircleHD Analytics dashboard is extremely simple, you can follow steps by clicking here.